Summer is the best season for entertaining! The long, hot, sunny days turn into warm, calming nights. Summer is a season where you are able to sit back, relax, and enjoy other people's company more. If you are one who enjoys hosting parties for your friends and family members, but always struggle to get everything together at the last minute, this post is for you! Once you develop these tips and tricks, your friends and family won't be able to stop talking about your amazing parties.
1. Let your guests know about the party a month in advance.
Summer is a busy season for everyone. A lot of people plan trips, visit family, etc. You want to make sure when planning a party your guests have enough time to mark their calendars before that day is booked. We also recommend sending out an invitation in the mail to give it a more formal and festive approach. If you want a bright and colorful invitational, check out this summer invitation below.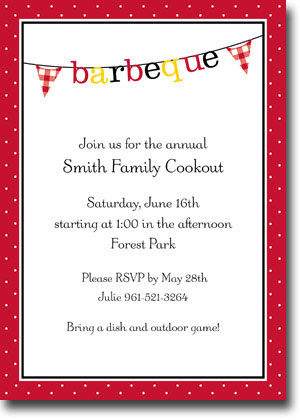 2. Plan out the food you want to serve two weeks in advance.
When planning out your food, you can go ahead and buy all the non-perishable ingredients ahead of time and prepare as much as possible. This makes it so much easier as you get closer to the day of the party. Think about creating meals that you can create in advance so you aren't spending too much time in the kitchen.
3. Don't forget about the little details.
When it comes to planning a party, you might not think about the very small details until the day off, like the music you are going to play, which exact plants you are planning on buying to elevate the mood of the party a little more, or all the exact toppings you need for your dishes.
4. Ambiance is everything.
It is important to plan how you want the set up to look for your party and the mood you are going for. Make sure you have every piece ready two weeks in advance and, if possible, lay everything out two days prior to the party to make sure it matches what you envisioned.
5. Don't over complicate your drinks.
Our best tip when it comes to having drinks at a party is to create a fun bar cart that is either self-serve or has a bartender at it. This makes it easy for people to pick out their own drinks and create exactly what they like.
Planning out and hosting a great party can be a lot of work. Make it easier on yourself by planning everything in advance. You can also ask guests to bring small items like a cut-up watermelon or chips to feel like they are contributing, but they do not have to prepare anything.
During the party, remember to also have fun and enjoy the company of your friends and/or family. You worked hard creating an unforgettable night like this, so there is no reason why you should miss out on enjoying it too. By having your party self-serve or primarily self-serve, it allows you to sit back and enjoy your own party as well. Also, we'd like to give you permission to not clean up until morning!