Whether you enjoy the occasional glass or are nearly a sommelier (or somewhere in between), this post is for you!
Hosting With Wine
Wine is enjoyed and appreciated by millions of people around the world. Enjoyed responsibly, it can be a fun way to discover regions across the world and new flavors, as well as bring people together. Of course, wine paired with food can be a delicious experience and wonderful way to socialize.
If you are hosting a dinner party, it can be daunting to choose the wine that best accompanies what you are serving. We find that your local liquor store or wine seller can usually point you in the right direction. (Though we also found this great ultimate guide by Food & Wine Magazine. Click here to view what wines the editors bring to dinner parties!)
How much wine to purchase for a dinner party is also always daunting (and we tend to err on more is always better! No one likes to run out.) Plan on 2-3 glasses per person and you should be safe! Go with less if you know that your guests are cocktail drinkers, or if you plan to serve an after-dinner drink.
Gifting with Wine
Wine also makes a great gift for many occasions, and More Than Paper has some wine accessories for the wine enthusiast! These wine finds work well for housewarming, hostess, or holiday gifts.
Take this Four Bottle Wine Carrier that can be personalized! This bag can hold up to 4 bottles of wine without straining or breaking and is made of sturdy natural canvas. The bag is available in a variety of colors, and you can personalize as you see fit with your choice of typestyle, monogram, name, or initials. See all the colors & options by visiting here. The wine enthusiast will surely love this as a gift, or splurge on it for yourself!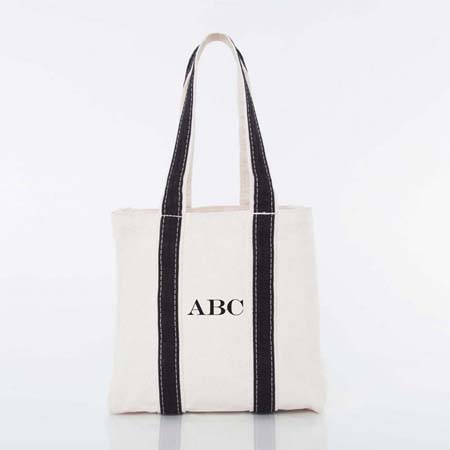 For hot summer days, cool spring nights, and for all your outdoor entertaining, we love this virtually unbreakable acrylic serving ware. This wine cooler keeps your wine chilled and has stylish options for personalization.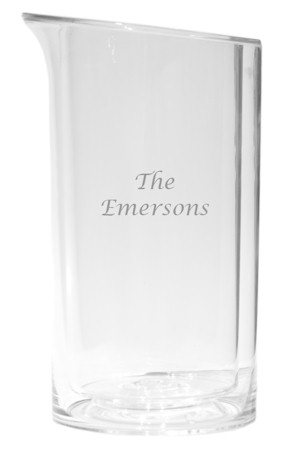 Personalized wine tags are a great item to have on hand. Grab a bottle of wine and add your tag and bring it along to any dinner party or get-together as a hostess gift. We like personalizing it by saying, "Cheers!" and adding our last name. There are a variety of seasonal options – if you think you will use only a few throughout the year, try a design style that works all year round like this one: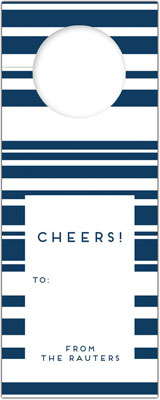 Attending a lot of events this summer? What about these stylish, nautical themed wine tags shown here.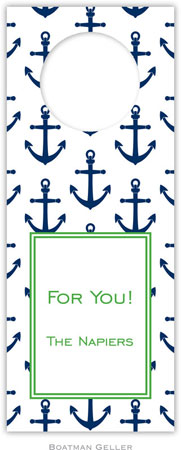 And don't forget about this fun little hostess gift or anytime gift for a wine-loving friend. This notepad, "Cheaper than Therapy" is good for anyone who needs a laugh. Sometimes a glass of wine with a friend truly is cheaper than therapy. Know who could get a laugh from it? Buy it now here.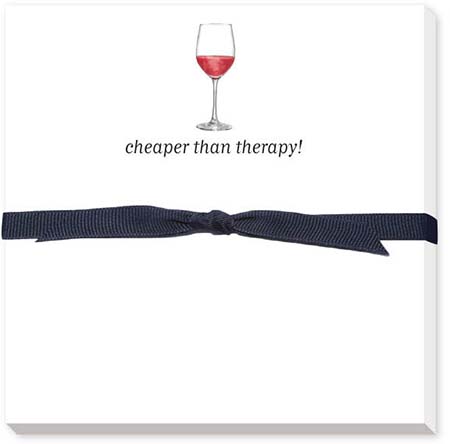 Wine for You
If you are looking to upgrade your own wine glass collection, consider this set of 4 stemless wine glasses that can be personalized. Priced at 1 set for $65.00, you simply cannot beat the price of 4 stemless wine glasses! We love the personalization options, too. Be sure to check them out!
We also were curious about wine-of the-month clubs and wine delivery services these days! It seems like new ones are popping up regularly. If this is something that is also interesting to you, here are some wine clubs that we found (Note: MTP has no affiliation with these companies).
- Bright Cellars: Get 6 bottles for just $70, shipped directly to your door! You can get a personalized experience by taking a short quiz.


- Wine of the Month Club: this boasts as the original shipped direct to you wine club. As the oldest mail wine order club in America, it promises expert knowledge and fair prices.


- Naked Wines: This had very good reviews for customer service and a nice selection of wines in various price points.
Have you tried a wine club or wine shipped direct to your door? Is there something you are looking to see at More Than Paper that is related to wine? Drop us a comment here or on Facebook! We'd love to hear from you!