With summer approaching quickly, we are thinking about how to gather small groups of our friends and family and entertain them safely in style. Outdoor backyard dinner parties are our favorite, and we have learned a few tips and tricks to enjoy ourselves, spend quality time with our guests, and take things up a notch. With simple details and personalized touches, you can really wow your guests, too.
Here are a few tips for entertaining this summer.
Pair your favorite dishes with a few new summer-themed pieces of servingware.

Create a bar cart for guests to have easy access to their favorite drinks. You can even create simple little glass cups in which to put straws, stir sticks, little umbrellas, and more!

Add a festive summer tablecloth to make the dinner table stand out a little more and get guests excited to check out everything you have to offer.

Instead of laying everything flat on the table, create various heights for the dishes being served. This could include a few platters, a cupcake holder, and a glass trifle filled with popular snacks.

Make sure to have an eye-catching centerpiece to get people talking. One idea would be to put light-colored pebbles at the bottom of a glass vase and fill it with bright flowers and plants.
Check out a few of these items to get you started on the ultimate summer entertaining in style!

This Tritan Outdoor Entertaining Set is the perfect summer essential to spice up your bar cart. This set includes four outdoor friendly highball glasses, an acrylic serving tray, a pitcher, and an insulated acrylic ice bucket. You can go even further by customizing the pieces by adding a monogram, initial, or name/phrase.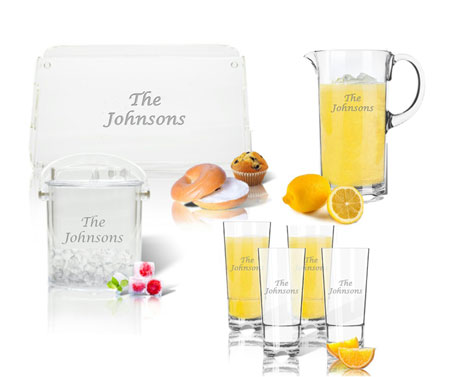 Additional glasses can be purchased here (tip – these are amazing to use all year round – especially if you have kids. They look like glass but are a nice weight and unbreakable!)
Add an extra festive touch with these monogrammed and personalized paper coasters. Elevate your table and bar cart with these at More Than Paper! Everyone will be dying to know where you got these from. Each order comes with 100 coasters making it the perfect addition to multiple parties throughout the summer.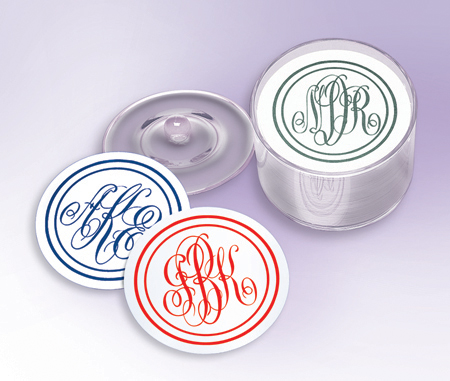 1. Every party needs napkins so why not make them stylish at the same time? These Anchor Linen-Like Beverage and Dinner Napkins are the perfect way to top off your unforgettable summer party. These luxurious custom napkins are linen-like making them the perfect party essential (and they last longer too reducing the number of napkins being used).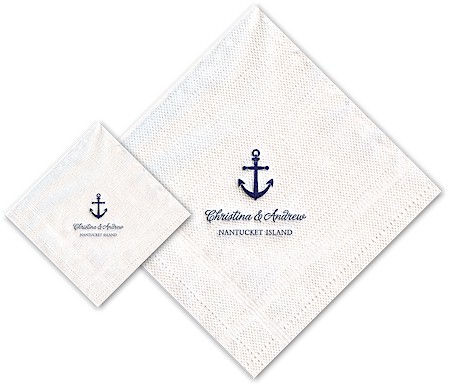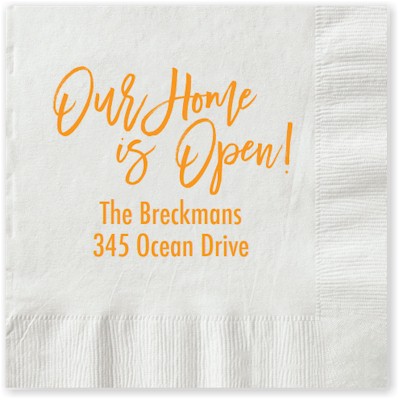 1. Stand out from the crowd as you're grilling some burgers and hotdogs for your guests with this Custom Engraved Grilling BBQ Set. The tools are crafted with strong oak handles and heavy-duty steel making it a long-lasting essential for years to come.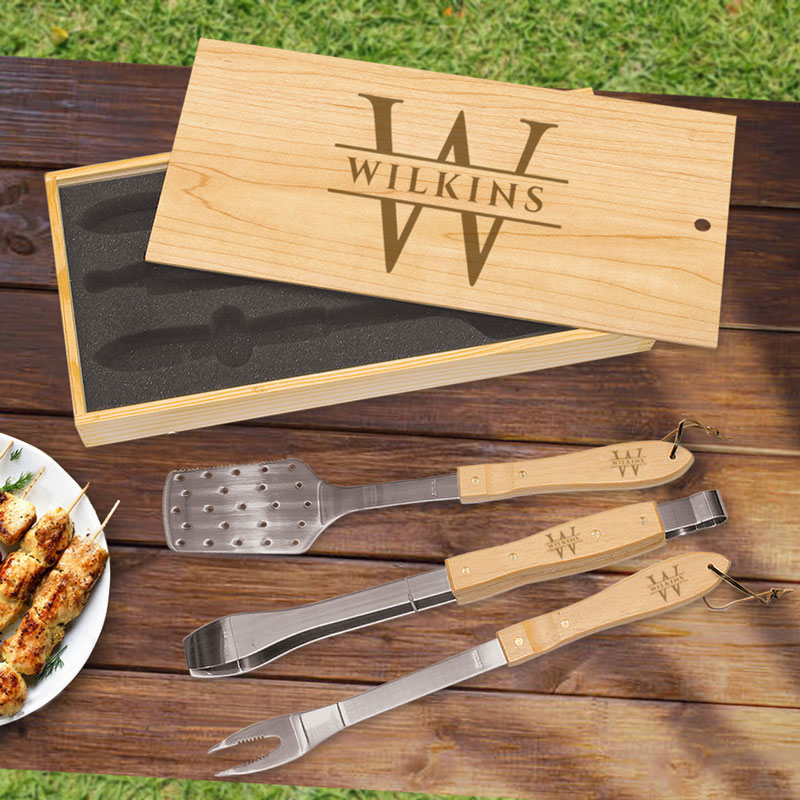 Truth be told: all the personalized products and touches do elevate the party but what matters most is spending quality time with your guests. Be sure to do just that. As the hostess, you may be concerned with making sure your guests drinks are full and the food is on the table, but be sure to take a few moments to really listen to the conversation -- be in the moment and be present with the ones you love. That's what entertaining is really about! (And if you can make it cute -- more power to you!).
What are your entertaining tips and tricks for summer? We'd love to hear them on our Facebook page or in the comments below.