Take a moment to think about everything that your mother has done for you over the years. A mother is someone who is always there for you providing unconditional love. She will always put her family's needs before her own. Although mothers deserve to be celebrated every day, make this Mother's Day one to remember. Show your mother how much you truly appreciate everything that she does for you with a beautiful Mother's Day gift.
Honor her for all of her selfless actions and amazing qualities she portrays to the world. Your mother will be overwhelmed with happiness when she sees any of our 2021 Mother's Day gift ideas you choose to get her. We guarantee your mom will be talking about this sweet Mother's Day gift for years to come. Here are some ideas:
You will put a smile on her face every time she looks at this beautiful hand signed piece of artwork that she can hang in her home. If your mother is the sun(flower) in your life, then this is the perfect gift to show her.
If your mother is always on the go, this notepad is just what she needs. Unique gifts for mom like these will keep her smiling and laughing every time she goes to write down her to-do list and notes. You can even personalize this notepad by adding her name to the bottom.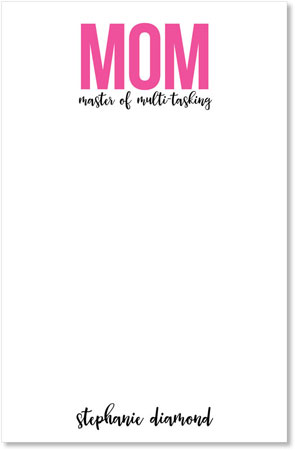 People always say that "a picture is worth a thousand words." What better gift for mom than a colorful picture frame with a picture of her children and a custom message. She won't be able to contain her excitement when she sees this thoughtful gift specially made for her.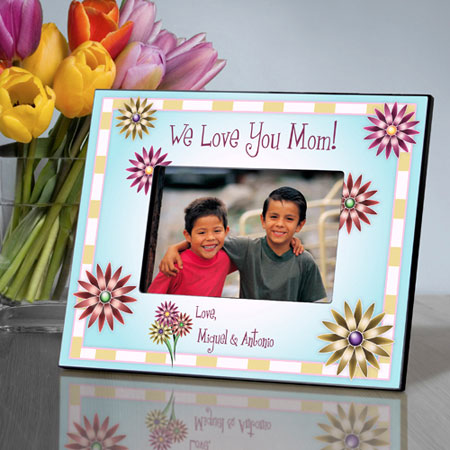 Mothers are typically on the go trying to get everything their family needs done in time. For the busy moms out there, we recommend getting them a custom personalized coffee mug. She will be reminded about how special and appreciated she is every time she goes to sip her coffee.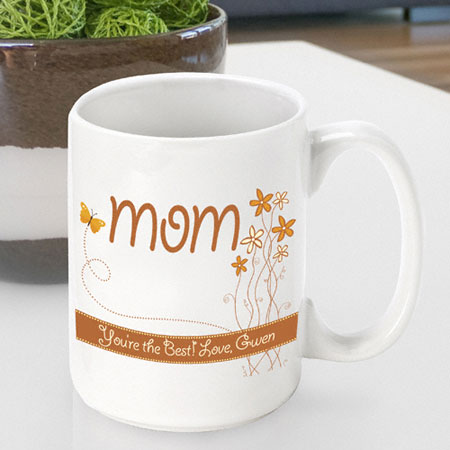 Your mom will be the talk of the grocery store with this adorable custom canvas grocery tote bag. This environmentally friendly tote can fit about two large bags worth of groceries (sometimes even more)! You can choose the character head, hair color, and skin tone of the person on the bag to best match your mother.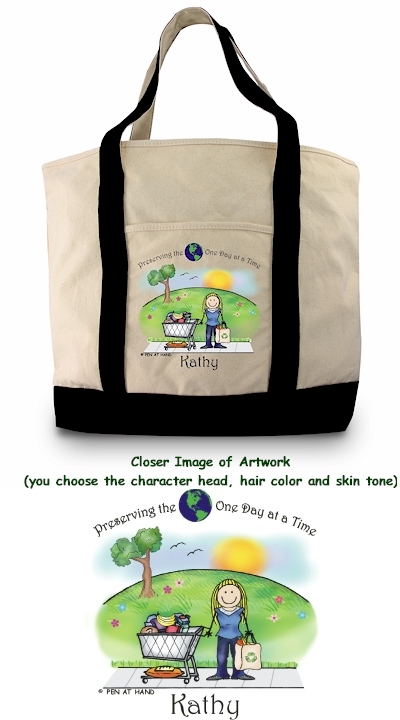 Moms are spending even more time at their desks these days. Why not get them this pretty AND practical sticky cube. Perfect for spring: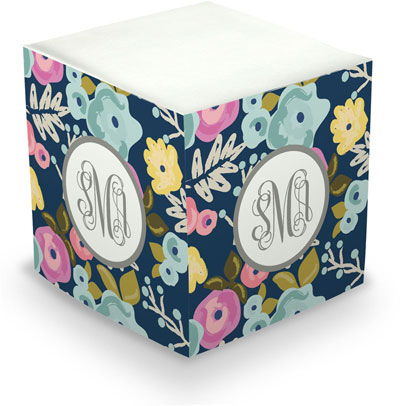 Remember that a gift for mom should be carefully thought out. Whichever one of our Mother's Day gift ideas you decide to choose for your incredibly hardworking mother, we recommend also writing a note on your own personalized stationery to show Mom how much she truly means to you. This extra little step can make the biggest difference to your mother. After all, what would we do without our amazing mothers in our lives?