Are you in charge of helping out at your kids' Halloween party at school this October? Or perhaps you are throwing a party at your home, or want to get extra crafty and festive for the trick-or-treaters! We love this idea found on the SRM Stickers Blog by
Amy Crockett
of the
Scrapping Mommy
.

It's an extra special Halloween treat bag and we'll show you how simple it is to make here!
As
More Than Paper
is rolling out a
crafter's corner
this fall, we are adding new products each week. This week we added these
fantastic Kraft Bags by SRM
.

Available in two different sizes (medium and large) and value priced, these make the perfect start to your decorated treat bags.
Amy embossed her treat bags with a large spider web pattern. Amy has a Cuddlebug so this was easy for her! If you don't have a Cuddlebug, you can skip this step as the stickers, stamps and twine are enough to keep this bag super cute! We also have a great selection of other bags, some of which are pre-embossed. Check them out!
Then she used a round tag and decorated it with SRM stickers. Alternatively, you could use Halloween stamps or U.B.U. Haunted Shack by PSA Essentials to decorate the tag.

Stamp the character onto white paper, punch out and then adhere with craft glue or Zapdots to the kraft bag.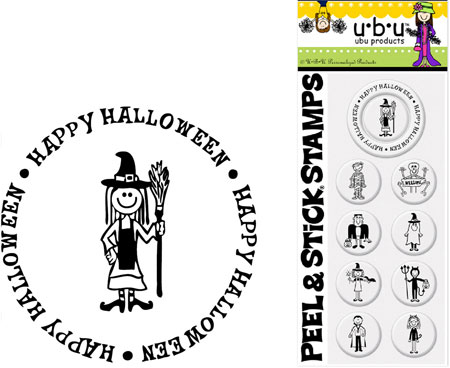 Amy then added twine from

The Twinery in Charcoal,

now available at

More Than Paper

in our

crafter's corner! Add your "TRICK OR TREAT" sticker by SRM, available here at More Than Paper.
Now you are ready to rock with these adorable treat bags for the classroom, at your home party or to pass out at Halloween.