Valentine's Day Parties Made Easy

Love is in the air! Pink and red hearts fill the halls, cupids float to the ceilings, and the smell of chocolate candy can't be missed. It's officially the sweetest time of the year: Valentine's Day. With all the love that accompanies this holiday season, plan a Valentine's Day party but keep the stress at bay. More Than Paper has put together a list of tips to help make sure this Valentine's Day is easy.

Tips for a Stress-Free Valentine's Day:
1. Forget about expensive Valentine's Day décor –
There are plenty of DIY options or hit up the Dollar Store. One easy DIY option that we love is to cut red and pink hearts out of construction paper and then string them together with red/ white twine vertically. Create a dangling garland that makes a statement.
2. Send a cute invite!
Make sure to send your invitations at least two weeks in advance and request that your guests RSVP. You will want to know how many kids need valentines and the number of valentines each guest should bring to exchange.
We love these invitations by Boatman Geller, they're perfect for a Valentine's Day party.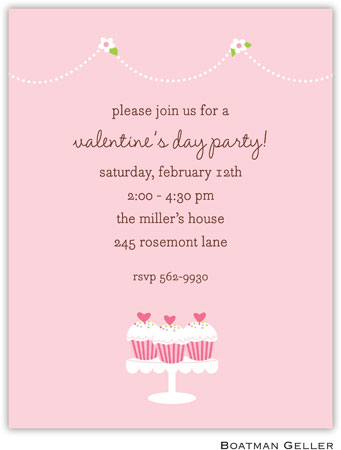 3. Get valentines!
Do you want your child's Valentine's Day cards to look out of this world? With Blast Off Valentine's Day Exchange Cards, they definitely will. Personalize these cards for your child by adding their name to the front of them. Another adorable valentine option is the Peace and Love Valentine's Day Exchange Cards. These cards are beyond trendy and sure to make an impression this Valentine's Day!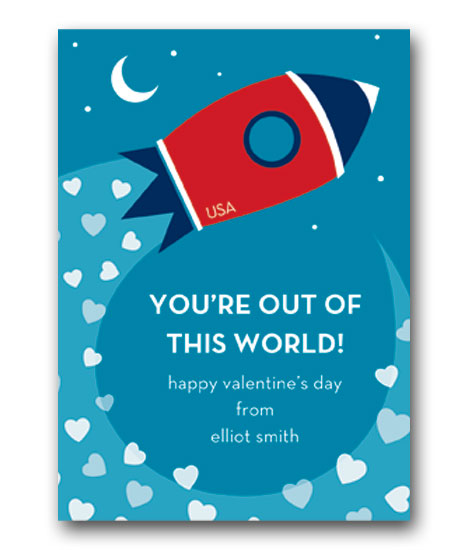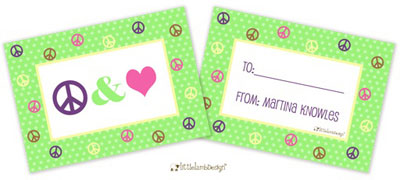 Keep it simple! What about a pizza, heart-shaped cookies, a fruit platter in the shape of a heart, and sandwiches cut with a heart-shaped cookie cutter? Easy peasy! Step up the way you serve with one of our serving dishes. We love this Valentine's Day-themed platter by Kelly Hughes Designs. Made of Thermosaf® resin, they are shatterproof, microwave safe, dishwasher safe, and oven safe for warming up to 300°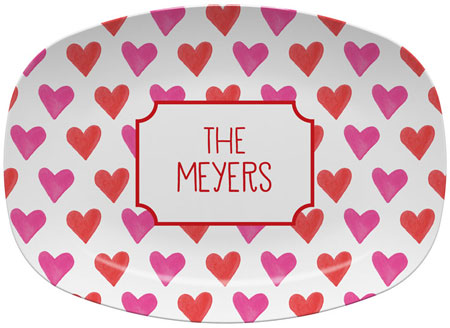 Have a Valentine Bag decorating table for a creative activity for your guests –
Carry all of those precious valentines with you as you head out the door with a DIY bag. At the party, lay out crayons, markers, or colored pencils to give your guests a chance to personalize their valentine's bags before they go. Another great addition you can offer your guests for their valentines bags is personalized treat bags and bag toppers! One of our favorites is the Monster Valentine's Day Treat Bag and Topper from Little Lamb Design.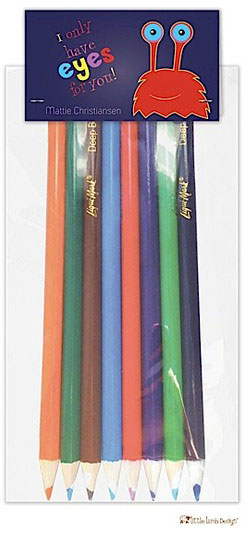 With these tips, you're sure to throw the best Valentine's Day party! What are your favorite ideas? Share them with us on our Facebook page or at the comments section below.