As September draws closer to the end, it seems like things are moving quickly into the holiday season. Once November hits, crunch time begins, and we start mapping out the following month of December. December is a beautiful time of year spent with friends, family, and lots of amazing food, but planning for this season is an entirely different story. While filled with joy, December can also be filled with stress. Getting everything you need in time isn't easy, but we hope we can take some of the heavy lifting off of you this year. Here are some things you can start ordering now to get them off your very full plate come the holidays.

Boxed Holiday Cards
These beautifully boxed cards are the perfect way to send season's greetings to all your family, near or far. They come in a pack of ten and have a pre-printed sentiment inside so that they are everything but addressed when you get them. These come in a wide array of printing methods and price points. Boxed Holiday Cards tend to sell out early in the season, so be sure to shop early to get your favorite designs. Find these and more like them here.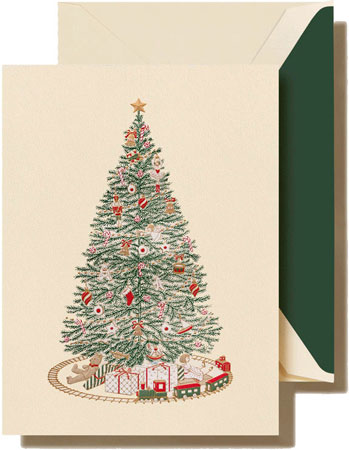 Personalized Holiday Gift Tags
Gift tags are an important thing to grab enough of during the holiday season, and it's always these small extra things you tend to forget about. You can personalize all of your text on these, and they come with a pre-drilled hole and string to attach to your gifts. These are great for keeping your gifts organized! With the hustle and bustle of gift wrapping, there is bound to be some confusion, and these will help! There are a variety of designs and colors, so you can choose from this one and more here.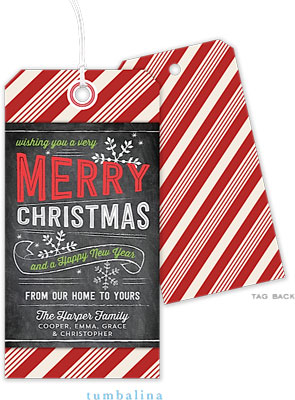 Holiday Bottle Tags
These bottle tags are the perfect way to bring holiday cheer to any ordinary bottle or wine or liquor. Wine and liquor make great gifts, These bottle tags can make something simple look like something well thought out and fun. Personalize with your own text to fit the holiday or occasion. Find this one here, or look at the many other styles of bottle tags that More than Paper has to offer here.
Holiday Photo Mount Cards
Holiday photo mount cards are an elegant and fun way to share your beloved photo with family and friends. While adhering the photo does take a little more work than a digitally printed photo card, the end result with mounting your own photo holds no comparison Most cards can accommodate either a horizontal or vertical photo and most cards come with self-adhesive that you use to apply the photo to the card. Many of our cards are not only customizable in terms of the text on the inside, but you can also create the color scheme for the outside too which will most enhance your photo. This sample allows you to not only choose the foil color for the garland surrounding your photo, but also the background color!. You can view this design

here

or peruse through our vast collection of Holiday Photo Mount cards here.
Personalized Ornaments
To make your tree feel like yours, personalized ornaments are a great place to start. These tasteful ornaments come with a gold cord and a pre-drilled hole, so it's ready for hanging. All you have to do is find the perfect spot for it! Personalized ornaments are perfect for gifts or just for spicing up your own tree this year. We have tons of different designs and colors, find this one and many others here.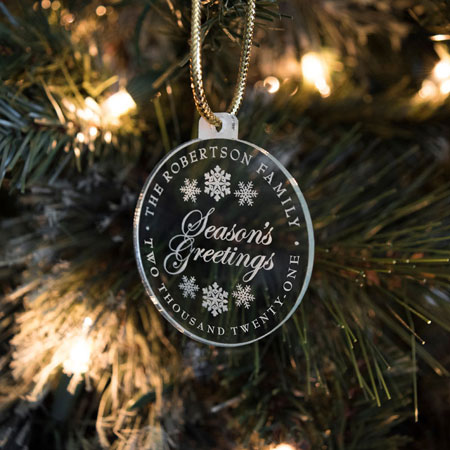 Getting ready for the holidays doesn't have to be done last minute, and it doesn't have to be a stressful time! With these picks, you can have your cards, gift and bottle tags, and ornaments done before it begins to stress or worry you. Get ready now, so you can relax and really enjoy all that this joyous and wholesome season has to offer!