What is it about a new calendar year that makes so many of us (re) evaluate our lives?
Call them resolutions, intentions, or goals, millions of people turn the pages in their agenda to a new year and ask themselves… what do I want from the year ahead?
Do you?
We have found varying degrees of how people approach this process but it tends to be extreme! There's the busy Mom who indulged in food and wine throughout the holidays but on January 1st went vegan and is (attempting) to no longer eat sugar or drink alcohol. There's the man who has listed 12 resolutions that include: getting fit and eating better, spending more time with his family, taking a boys trip in 2023, vacationing with his wife, working harder at the office, and enjoying dinner parties & time out with friends.
What is problematic (and mostly obvious to all of us) is that these resolutions are not only unrealistic, but are unsustainable, too. How is one supposed to work harder at the office but also take a boys trip, vacation with his wife, and spend more time at home?
Why must these resolutions be so radical? Sometimes, too, they feel like they are in direct competition with one another.
We've heard experts say that the key to meaningful change is making gradual changes. In 2023, we advise you to take some pressure off yourself. You don't have to be a completely different person or change too much of who you are! We like the idea of getting 1% "better" every day. What's more is that you should define what "better" is to you! 1% "better" in whatever way you see fit will make meaningful change by the end of the year.
Take some time to write out what "better" means to you and break out how you will get there. If "better" means working harder at the office, does that mean your shift your habits to less distractions on your phone, less frequent water cooler breaks, or something else? Being specific about how you will achieve your "better" is important.
Don't forget something else that is important. You are already great. Don't let the calendar tell you it's time to make changes when change might not be required. Practice gratitude by writing down all the things for which you are grateful. When people go through this exercise, many are helped by realizing how great they already have it. Focus on the positive and all that you have done throughout the previous year and all the days to come in 2023.
One new product we love that might help you on this journey are these Gratitude Finder Journals. Beautiful colors and tons of stickers will motivate you. But no worries – these are not dated so you can start and restart whenever you like! Choosing the color palette that speaks to you has the power to make this exercise feel more special and more impactful than just a scrap piece of paper. There are even 3 that are specifically faith-based.
Feeling a little preppy, check out this one: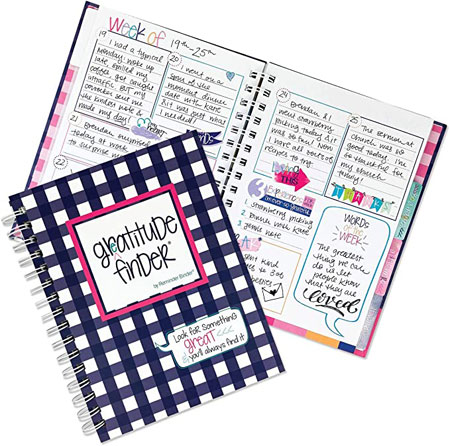 We feel this one brings a sense of calm: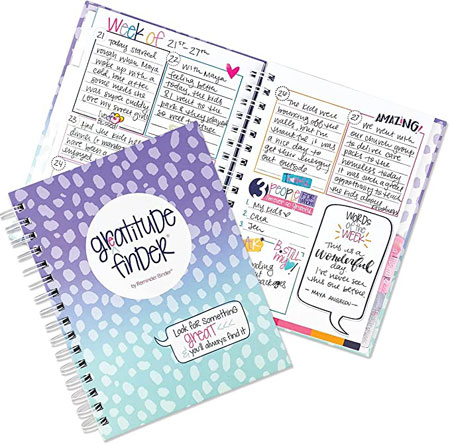 These are for the kids (or for the adults who like to think like kids!):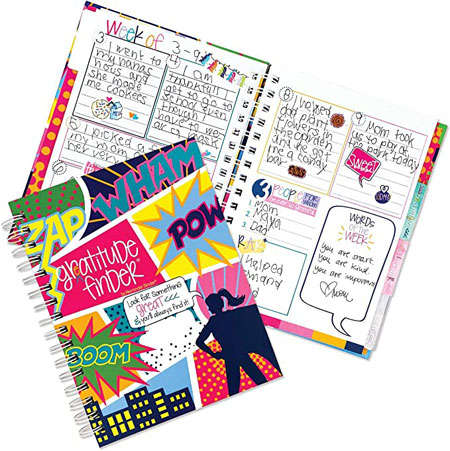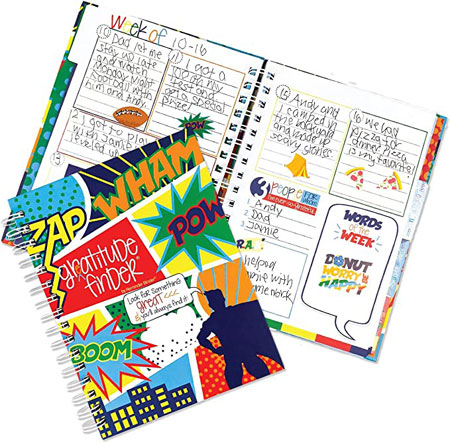 After spending the year filling up this journal, you will have a wonderful momento to remember all the great things that happened – which will hopefully inspire you further in the year to come.
Another tip for the New Year? Get organized, as best as you can. When life feels overwhelming and schedules are busy, having a strong organization system is key. Sometimes you just need reminders! We have a great selection of memo pads and sheets. We like these for jotting something down real fast. This acrylic holder looks great on your desk, too!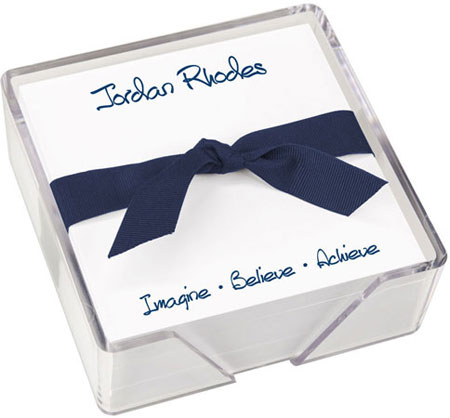 And these new Reminder Binders are awesome at helping you keep track of the day-to-day, week-to-week, month-to-month. And who doesn't love all the colors and stickers! And for a limited time, get a free monthly desktop calendar with purchase!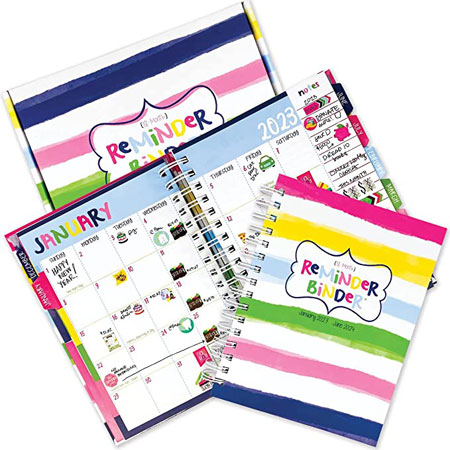 Whatever your thoughts are, journaling and writing are great ways to get it out of your head. More Than Paper's journals, notebooks, and notepads are here to help you with this process in January and all year long!
Wishing you a Happy New Year from everyone at More Than Paper!