With all the end-of-year activities at school and fun around graduation, it's easy to get bogged down in the day to day of May. But summer is just around the corner and many kids are out of school in a few weeks. What are your summer plans?

If your plans include vacation, travel, or any trips to the beach or pool, we have some tips on how to make packing easier on you. For some, getting ready for a vacation can be a lot of work, especially if you have the responsibility of packing for your children. Even getting prepared for a beach day can be daunting with a bunch of kids and a lot of things to remember. We've created checklists and tips & tricks for our readers.





Summer Travel / Vacation Checklist
When traveling on vacation, being prepared is a must. Forgetting one key item has the potential to put a damper on your mood so the key is to be organized. We involve our kids in the packing process to make things easier but also to get the kids excited about where we are headed. Use it as an opportunity to talk about the weather, what's appropriate to wear for your plans, and help teach the skill of advanced planning.





Use this handy checklist when packing:

One day-time outfit for each day and coordinating shoes
Note: If you are traveling for 7 days, you don't need 7 pairs of jeans. Usually, 2-4 pairs of pants should do the trick. We recommend 1 black, 1 white, 1 grey, 1 denim wash, or some variation!
Several nighttime / dressier options and coordinating shoes
Dresses pack so small! Don't overdo it, though. Be realistic about how many dresses or dressier options you will need.
Accessories like bags / jewelry! Keep it simple.
Choose a few key pieces that will work with a variety of outfits.
Make sure you don't forget to pack the appropriate shoes & socks
Undergarments for daytime, nighttime, and sports outfits
Toiletries and Make-up (under 3.4 oz. of liquid per item if you are not checking your bags)
We keep all chargers in a small, monogrammed bag that zips tight. (And when we say "all," we really mean ALL. How are there so many charges to remember? From your Amazon tablet charger, headphones charger, iPad charger, iPhone charger, laptop charger (if traveling for work)…. Keep them all in a single bag. When you need a charger, just pull out the charger bag!
Do not forget headphones!
If you are traveling on a plane that may have entertainment in the seats, remember to bring headphones that plug into the seat (meaning those that have a 3.5mm aux jax – meaning those with a single pointy end ) Many airlines will sell them or give them to you if it's a long flight, but if you have them, bring them to reduce waste.

For your charger bag, consider this one by CB Station that you can personalize with your name, initial, or choose to label it CHARGER. Depending on how many chargers you must bring, this 7 x 11 x 3" bag is a good option.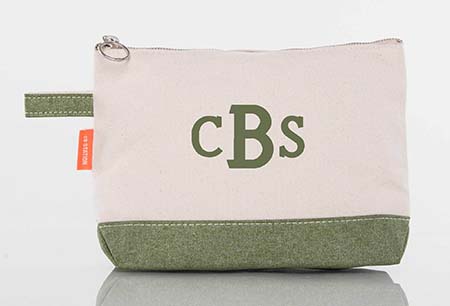 Need a make-up or toiletry bag? Here are some favorites.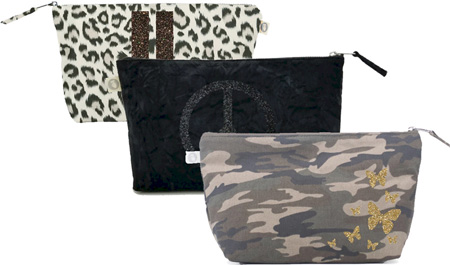 Beach Day / Day-Trip Checklist
We like to have a "go" bag for the beach or pool ready so we can "go" anytime without much effort. For us, it stays in the laundry room packed and ready to go at any time! Keep your bag packed and stocked so the day of your beach outing or pool outing, you aren't running around last-minute trying to find everything. Just add perishable items and hit the road. Here's what you should include in your fully stocked beach/pool bag.
Sunscreen. (Check the date at the beginning of the season to make sure it's not expired). We go with a total of three sunscreens: 1 face stick, 1 spray, and 1 lotion. Keep them in a sealable plastic bag so there are no spills!)



Need a beach bag option? Check out this Canvas rope tote that can be personalized with your initials or name.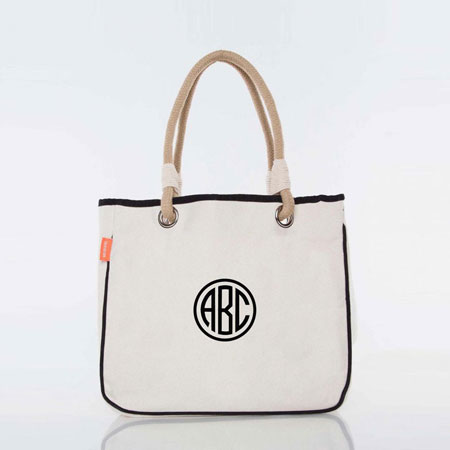 We also like the style of this one!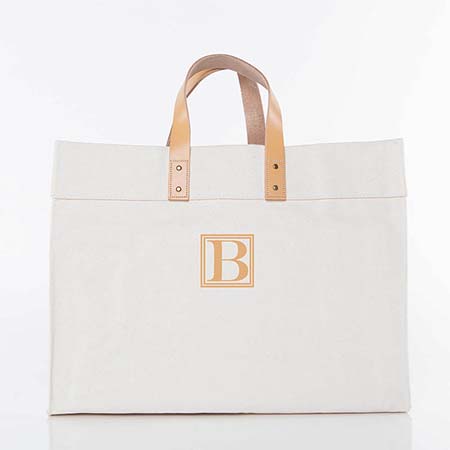 And, of course, there is the classic Large Boat Tote – available in so many colors. This screams summer! Amply sized to carry LOTS of stuff.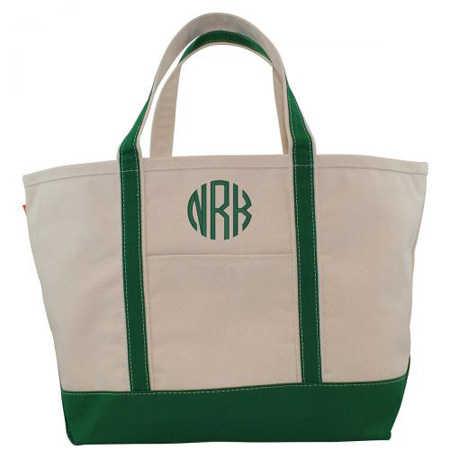 For larger beach toys like Spike Ball net or corn hole, keep them somewhere where you can easily access them in your garage.





On the day you're headed on your beach or pool daytrip, make sure to pack some healthy snacks and salty/sweet snacks from your pantry. Fill a small lunch bag like one of these shown below, available at More Than Paper, and toss into your larger bag.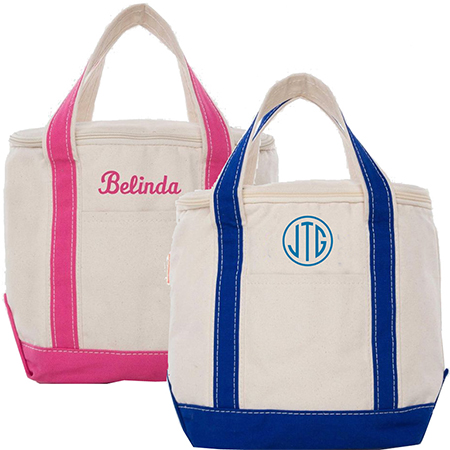 Don't forget water bottles for everyone! We love these personalized water bottles from Boatman Geller!








Wishing you happy and safe travels this summer.