A new school year brings such promise, such excitement! As a parent, going back to school means getting organized for the year ahead and gathering some ideas to make life easier during the school year. This week we are tackling school lunches. For a parent of a picky eater or someone who's tired of throwing away a full lunch box at the end of the school day, we've got some ideas on how to make school lunches more fun. Our goal is a healthy lunch that actually gets eaten!
What's that they say in marketing? Packaging is everything! So start with a really
cool personalized lunch sack
or lunch box. We like these ones by Pen at Hand. They are insulated and leak proof with a zipper closure and zippered front pocket and rear mesh pocket for storage. They have a reinforced adjustable shoulder strap and are available in red, black or blue. You choose your character and sketch that matches your child and their interest. See
them all here
.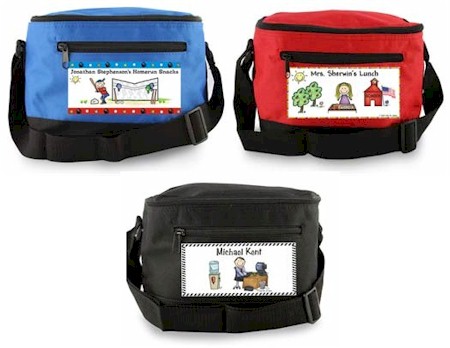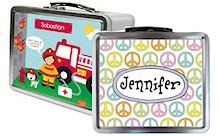 Inside the lunch box, get creative with the food. See this via Pinterest, it's an adorable ham and cheese sandwich on white bread, just cut out the "face" of the lamb and add some pine nuts for eyes. Cut the ham in long strips and assemble in curly cues and cut veggies in various shapes of hearts and flowers and you have an adorable "farm" for lunch.
Image via Pinmarket
Try this adorable bear sandwich by Susan Yeun that sure to bring a smile to your son or daughter's face when they open up the lunch box.
Image by Susan Yeun
We also like this slightly less healthy option of mac and cheese and hotdogs. Cut the hotdogs into little octopuses from Green Mommy Diapers.


Image via Green Mommy Diapers
It's also important to keep your little one hydrated so be sure to pack some water, which is much better than a juice box (says your child's dentist!) A
personalized water bottle
may encourage water drinking so here are some to try. Little girls who love horses will adore
this stainless steel lined water
bottle that holds 20 ounces of a cold beverage. It also has a sports lid and screw-off top!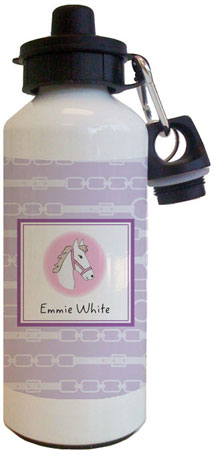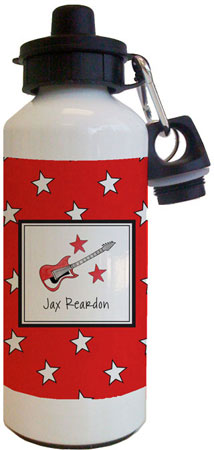 We just love the idea of writing notes to your child in their lunch box to let them know you are thinking of them. Even if your son or daughter can't read, you can still add a note! Draw an eye, a heart, and the letter "u" for "I love you!" We love this
imprintable letterhead stationery
, perfect for school!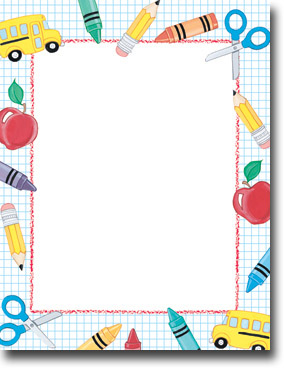 We also found these awesome
free lunch box printables
on Skip to My Lou. Just download, print and add into your child's lunch box.
Free printables available on Skip to My Lou
We hope you have some ideas on how to make school lunches more fun this year! If we have missed any good ones, be sure to leave us a comment and let us know your ideas! And don't forget to share this with your friends on Facebook!