The mere mention of "visiting day" brings us back to our childhood. As a kid: how do you show off your camp, everything you've been doing, all of your friends, your favorite spots AND get all your stories in? As a parent: how do you soak it all in, catch up on everything, and spoil your child rotten all while wanting to hug them and never let go the whole day?
Typically parents bring their campers goodies – the favorite bagels that they have been missing, the essentials to restock their toiletries and wardrobe, but also many times parents bring little presents that campers can use the rest of the summer. What are you bringing this year? We have got some great ideas for you!
These
personalized loom kits
are

hot for summer 2013! This gadget turns colored rubber bands into beautifully styled bracelets, rings, and other jewelry. There are different patterns and styles you can make allowing for endless opportunities on rainy days or during rest hour.
The kit comes with approximately 2,400 rubber bands in 8 different colors, an instruction booklet and of course a personalized case in which to store it all!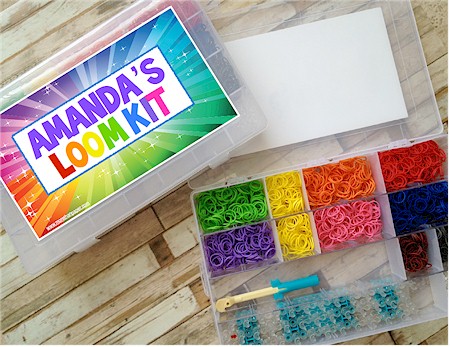 A
personalized care package
bucket is also great on visiting day. Classic and new games – this makes a great gift. Hurry, we have limited inventory here!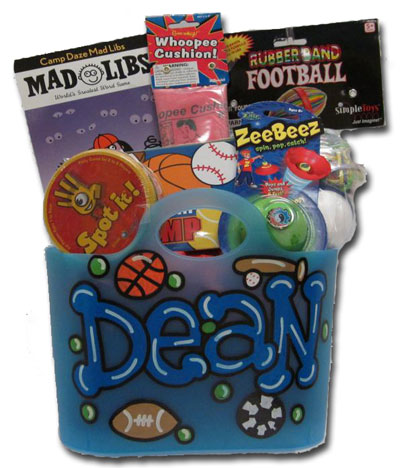 Campers can sign pillowcases as a memento of the summer. Get your camper
a personalized pillow case
with their name, nickname, initials or choose from a design like "Forever Friends." More Than Paper has a variety of styles of
autograph pillows
to choose from as well.
See them all here!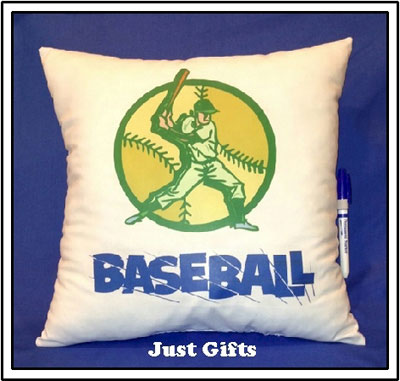 Also a great product for visiting day are these
personalized graffiti kits
perfect for stashing your stuff in. Store stationery, toys, toiletries, and more in this 14" x 14" x 3" storage box.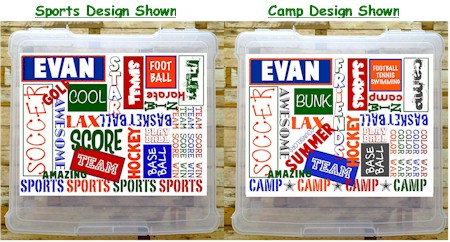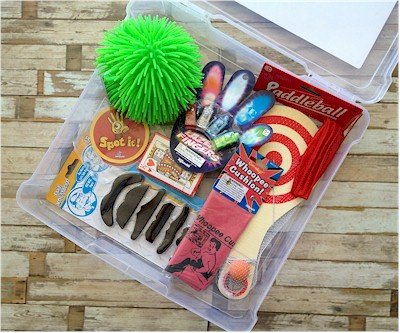 The end of camp only means one thing: color war! (Or the more politically correct term: Summer Olympics.) Get your camper ready with the right red, blue, green or appropriate color clothing! Your camper will show their color spirit this summer with
personalized color war clothing
.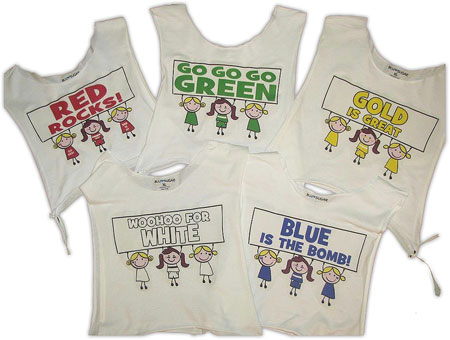 So hold your kid close on visiting day this summer and be sure to wow them with great gifts like these! And while visiting day is certainly not about the gifts and all about just being together – a little something will surely be appreciated and make the day even more special. Hug them tight!