The countdown to Christmas is ON and if you haven't started your shopping, now is a great time! As you may know at More Than Paper, we specialize in personalized gifts. Giving a gift that wasn't purchased last minute at the mall shows the recipient you took the time to plan for them. Giving a quality personalized gift makes the gift recipient feel special.
This year, our Cyber Week sale, which offers 25% - 50% off retail prices on select items, runs from today, Friday, November 29 through Friday, December 6. We have great ideas to dress up your envelopes & gift packages, desk, home and tech devices. Over the next week, check out our ideas! Up first are our ideas to dress up your desk.
We adore this personalized sticky note cube to jot down a quick note. This personalized gift is a perfect stocking stuffer and we have three styles from which to choose.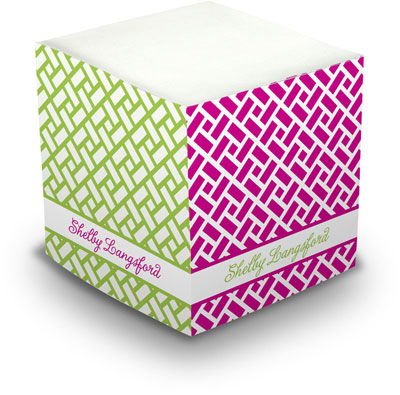 This activity pad/calendar keeps everyone in your family's comings and goings in one place. This is a great gift for anyone who likes to stay organized!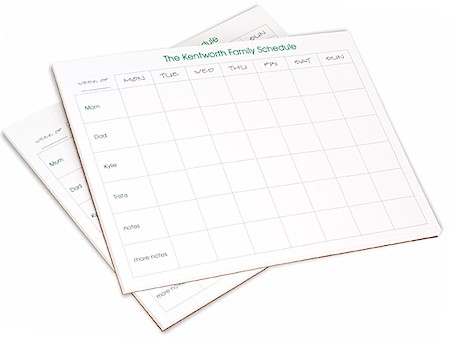 Another idea for the stationery lover is this newly added stationery set. It has 4 different "messages" with Happy Birthday, Congratulations, Awesome, and Thank You so your personalized stationery can serve many purposes. What a fantastic idea and great gift!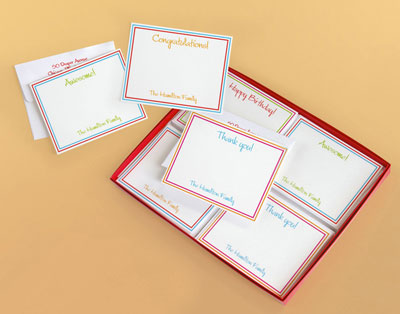 See all of our DRESS UP YOUR DESK Cyber Week Sale items at More Than Paper! And view ALL of our sale items here! See you tomorrow with great ideas to dress up your envelopes!