Even with text messages, email, social media and near-instantaneous communication in the 21st century, the art and etiquette of writing a thank you note is not lost.
At More Than Paper, writing a handwritten note and sending it in the good old fashioned mail is important to us and, therefore, we've been teaching our kids how to write thank you notes since they were young. Is it something that you value? Here are some tips to teach your children how to write thank you notes.
Around age 2-4
It's never too early to start – and yes, children this young can help in creating a thank you note! Most children this age love using stickers or rubber stamps. How about the grown-up writes the words "THANK YOU" and the child's name on a piece of paper or cardstock – and have the child decorate with stickers, stampers or crayons! Explain the activity and why your child should write a thank you note ("Remember the teddy bear that Aunt Diane got you? Let's write her a thank you note!"). The child will begin to learn about the concept of why one writes a thank you note and will also have fun doing the task.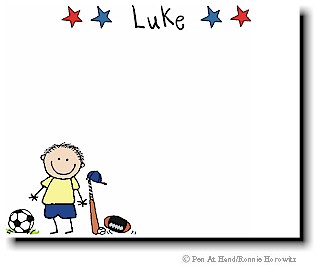 Around age 4-6
By age 4, children can get more involved in the "writing" part of thank you notes. Pre-kindergarten and kindergarten children are in the beginning stages of learning to form letters and words, and many children at this age have the dexterity and attention span to copy letters. When our children were young, we wrote the words "thank you" and their names using dots and simply asked them to connect the dots. This was a delight to grandparents, aunts and uncles, and family friends who had been kind and generous enough to give our children a gift or gesture. They absolutely loved seeing our little ones write their names and the words thank you. That is all it took.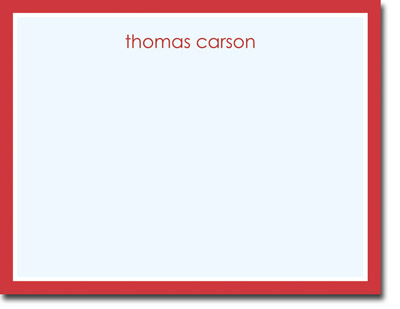 Around ages 5-8
As children being reading and writing, this is a good age to have them start writing their own "Dear ___, Thank you for my gift." We typically wrote this message out on a piece of paper and let them copy it while studying the paper. This helps speed up the process. Another idea is to let them phonetically spell and compose the message all on their own. Likely you'll get a ton of misspellings, but you are not striving for perfection here! Plus, the free-form phonetic spelling can be quite funny and will make a great keepsake for the future! Plus you're allowing the child a lot of independence and creativity. Just be sure to give them enough direction or assistance so they don't feel overwhelmed by the blank card.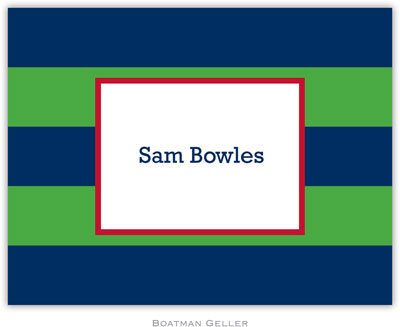 Ages 8-11
Here's where children can begin composing their own letters. Teach them the salutation, punctuation, and value of good penmanship. It is also a good time to remind them to be specific about the gift they've received and why they like it or how they will use it. Rather than "Thank you for the gift," your child might write "Thank you for the doll that I wanted. I am so excited to play with her."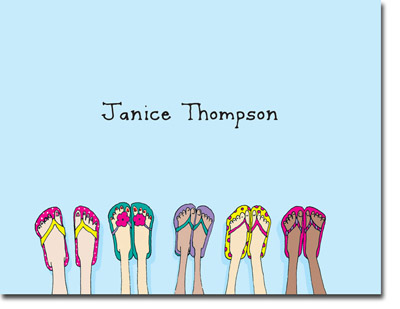 Ages 12+
If you have been encouraging your children to write thank you notes since they were little, hopefully you don't get a lot of pushback from your preteen or teen on writing their notes. After every birthday or holiday, have them sit down with their personalized stationery and list of people to thank and write several a day. If they have received a lot of presents, encourage them to break the task of writing notes into chunks – just a few at a time. Then it is not so overwhelming. At this point, they should be writing several sentences being specific about what they are thanking the person for, how they intend to use the gift, and what they like about it. We also encourage something personal to the recipient. This can be done with ideas like, "I hope your holidays were fun, and we missed celebrating with you this year. Can't wait until we can get together in the summer!" or "Hope you are feeling better after your knee surgery! I was thinking of you." A little personal touch or extra sentence or two can make the letter feel more personal and less curt.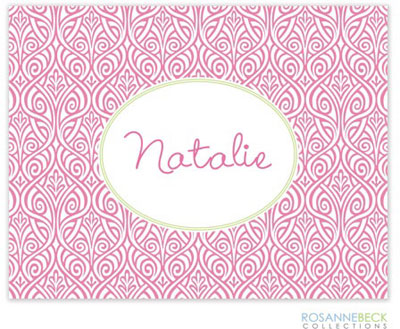 Quite honestly, there is no wrong way to write a thank you note, especially thank you notes written by children. They are so unexpected these days and a treat for people to receive that your recipient will just be glad that they have written one.
Here are two other unique thank you note ideas that we have seen from children.
1) Draw a picture instead of writing a note. Especially good for really little ones, a picture (of rainbows, the dog, anything!) can be a nice thank you!
2) Use your Instapix camera! Take a picture of the child holding the gift and smiling. Sign the bottom, "Thank you!! Love, ____". Send the picture in an envelope!
What ideas do you have?
Shop our personalized stationery for children and adults at More Than Paper and find your perfect correspondence for thank you notes, everyday letters & anything else you need!