Ahhh, summer. It's here! School is out, camp is in session, and families are adjusting to new routines. What time does sailing camp start this week, again? Where are the kids supposed to go next week? Do they need water shoes and a rash guard?
It can get a little nutty if you are not organized, so More Than Paper has some tips to help you manage these new schedules and create new routines. Also, we have some tips to ensure that you get to enjoy the summer, too. Isn't that what it is all about? This 2023 will be your best one yet!
STAY STRESS-FREE
Stress usually arises from being disorganized or when there is a lot of unknown. Take control and write it down! Being organized and planning will help you feel in control. We're big fans of paper organizers where you can write things down (digital calendars just aren't the same.) Here are a few cute options. Fill this one in with your reminders and notes – water shoes won't be forgotten, after all!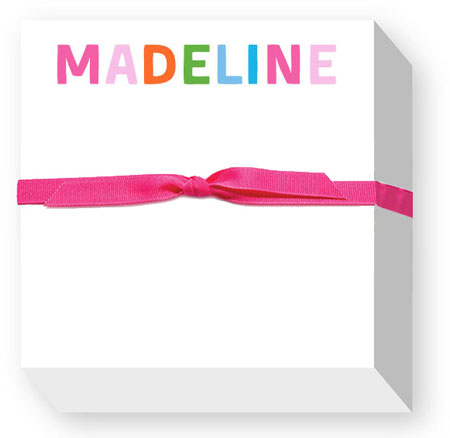 What about this one for getting the whole family organized? We love that there are slots to include every family members' activities by day. The organizer is in pad format so you can tear it off when the week is done and start new!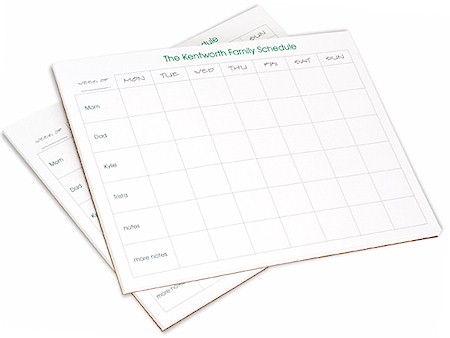 ENJOY THE SUMMER
Even if you work and aren't taking much (or any) vacation this summer, we hope that you will get to actually enjoy the season and the carefree nature that it can offer. Make sure to maximize the weather, the longer sunlight hours and be sure to get outdoors! This can be done by changing up your routine and walking in the morning or an evening walk when you get home. Squeeze in a game of pickleball or tennis or take a swim in a nearby pool.
Another idea? Create a summer bucket list. Create a list of all the things that you want to do this summer. Be it a drive-in movie, an adventure to the waterpark, or an alfresco seafood dinner – think big and be intentional about how you will create memories. Jot the ideas down on a "bucket list" pad like this one! You can even personalize the notepad with your name, last name or initials.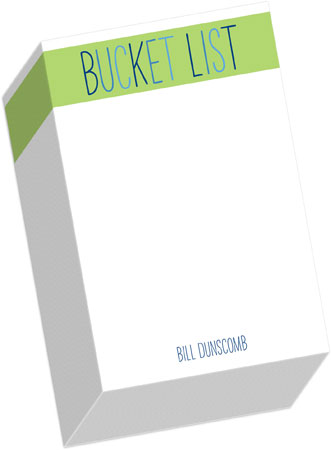 We also love the idea of planning a dinner party with friends and family. Do you have an outdoor dining area? Create one! Use nonbreakable platters, plates, and other outdoor serving ware to keep your everyday (and good) china safe. We have splurge-worthy entertaining sets at More Than Paper that actually aren't much of a splurge.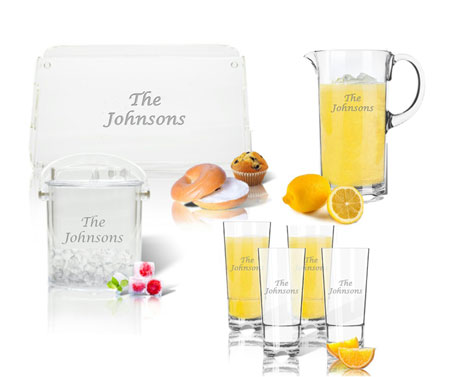 Planning ahead will ensure a fantastic summer so get on it! Enjoy all that this summer has to offer. We hope it is a great one!