It's hard to believe in a few weeks, colleges, universities and high schools across the country will be graduating seniors. Whether it's high school or college, it's wonderful to celebrate your graduates accomplishment. The end of an era, honoring the hard work of the student's last four years, can be done with a party with family and friends. More Than Paper has a wide selection of graduation party invitations and stationery from which to choose (all at great prices!)
For an occasion as special as this one, we like choosing an invitation, a matching address label, and sticker to use for favors. We like this invite, matching label and sticker -- this invitation suite by Boatman Geller is perfect!
More Than Paper has plenty more styles of invitations! We love these photo invitation/announcements by Tumbalina, they are so modern and fresh! Chevron is still dominating in the stationery industry.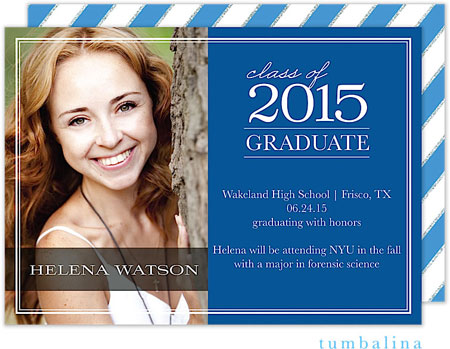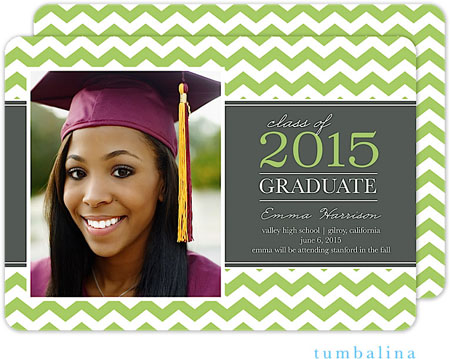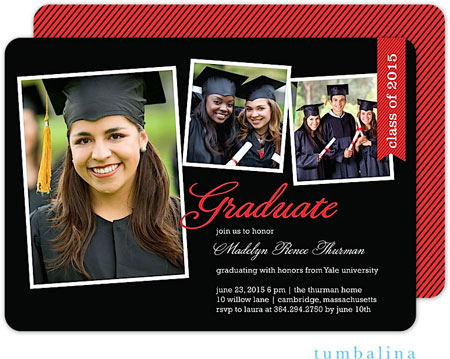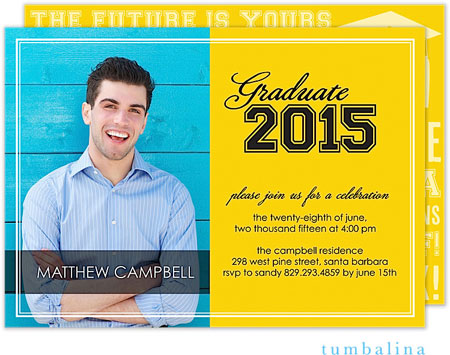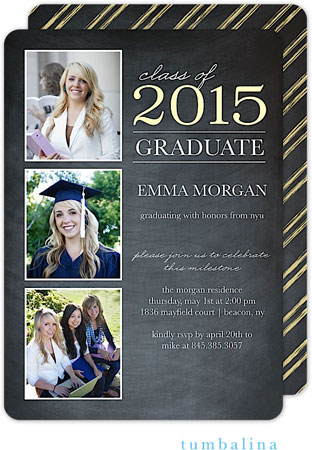 We also are still loving the gold foil trend, and so this one is great for anyone who also loves this effect.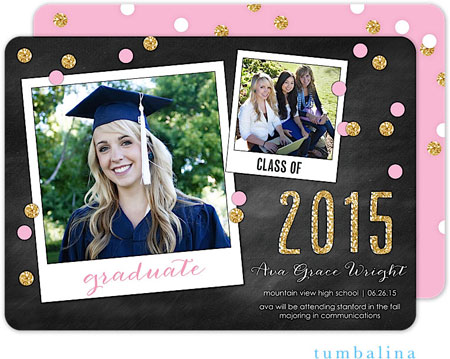 While you are ordering invitations, we suggest you stock up on stationery for writing thank you notes. Graduates receive so many wonderful gifts from family and friends. It's important that your graduate write thank you notes soon after receiving them. Make it fun with themed notecards like these by Masterpiece Studios! At $8.50 per set, there are 10 cards and envelopes.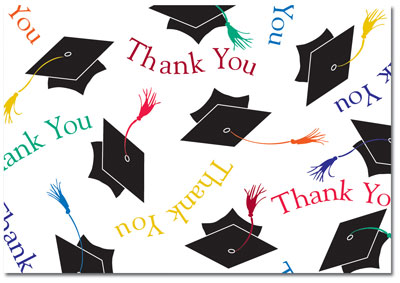 Or go with a classic style that can be used now for graduation presents and beyond for any occasion. Check out these Classic Foldnotes by Rytex:
We'll soon share our ideas for graduation gifts! Tell us which invitations are your favorite here on our blog or on our Facebook page!