This year, instead of waiting until the last minute for Christmas or Hanukkah, wouldn't it be fun to send a Thanksgiving greeting card instead? Stand out from your friends and family and do something different. Surprise them by being early with your picture perfect, wonderful holiday greeting and sentiment. More Than Paper has a wide selection of adorable Thanksgiving greeting cards, and photo greetings, too! Today we are here to share our favorites.
We love this traditional, fall looking photo card by Spark & Spark.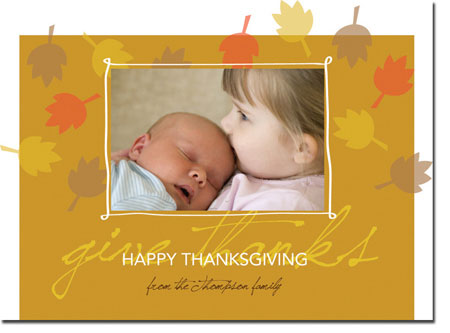 Try this 3 image "Happy Thanksgiving" with a more whimsical style. Perfect fall colors!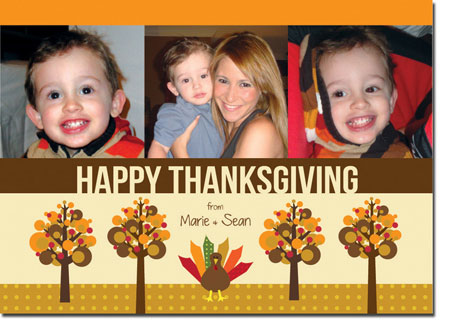 Very popular this year are cards with full picture bleeds. The card is mostly the photo with just simple text overlaid. We love the simplicity. Make sure you have a very good photo for this one!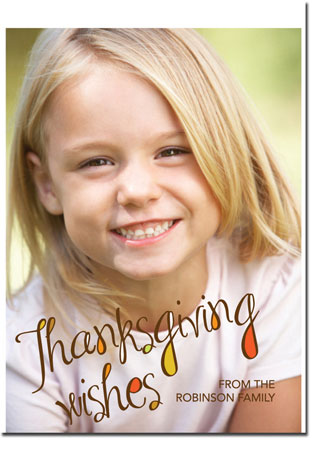 We love the bold and graphic nature of this one below by Spark & Spark. Happy Thanks Giving really stands out and there's plenty of space for a photo.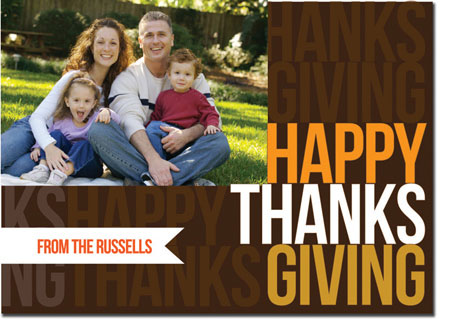 We love this cutesy design, too! The graphic of the turkey is adorable, as is the font.
All of these cards have matching return address labels, too. They add an extra special touch to your Thanksgiving cards. Don't miss them!
So even if you don't choose to replace your holiday cards this year with a Thanksgiving card, consider ordering just a few. Try 12, 25, or 50 and sending them to close friends and family! A little thanksgiving cheer will really brighten their day. Shop now at More Than Paper!