It's the 11th hour... Christmas Eve is tomorrow! Do you need a last minute gift? More Than Paper has you covered with our instant and personalized gift certificates. You can add a personal note to make it truly special. (Shhh.... they'll never know you bought it so close to Christmas!)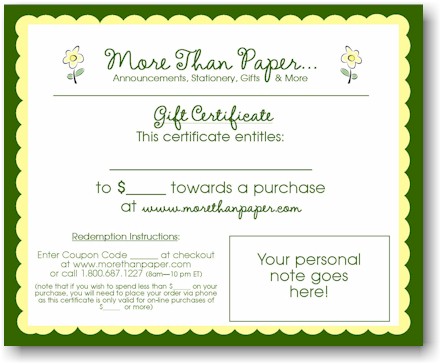 You choose the amount to give, they choose the gift to get! This is a great gift for the stationery lover or someone who loves personalized home goods, decor, and a choice of over 20,000 products at More Than Paper.
Certain restrictions apply – read our terms & conditions on the bottom of the page.
Also note that the Gift Certificate is processed and sent out via e-mail within
1 hour.