The flavors of the season are abundant in our kitchen and the aroma is intoxicating! We took a spin on the classic Monkey Bread recipe and added pumpkin. What a seasonal treat loved by all. From the kitchen of More Than Paper, here is our delicious Pumpkin Monkey Bread recipe. If you are headed to brunch at a friend's house this season, monkey bread is a crowd pleasing dish to bring along.
We love these recipe cards by Boatman Geller available at More Than Paper.com. For this recipe, you will need the following ingredients:
Directions:
Step 1: Heat the oven to 350 degrees. Lightly grease a round pan with butter. In a large plastic food bag, mix granulated sugar, cinnamon, and pumpkin spice.
Step 2: Cut crescent roll dough into quarters, or tear evenly into pieces. Shake in the bag to coat evenly.
Step 3: In a small bowl, mix melted butter and brown sugar. Add a dash of vanilla extract, or about 1/4 tsp. Pour liquid mixture over biscuit pieces in the bowl.
Step 4: Bake for 18-20 minutes or until dough is completely cooked. Flip upside down on a plate and serve warm. Pull apart to enjoy!
If you are bringing this dish to brunch, consider writing out the recipe and stamping your "From the Kitchen of" personalized stamp on note cards and leaving for guests to bring home. (You know they are going to be asking!) More Than Paper has a variety of personalized kitchen stamps from which to choose for the avid cook.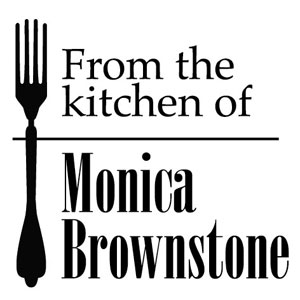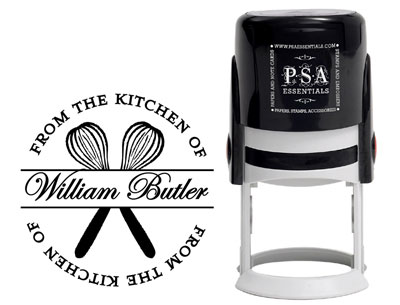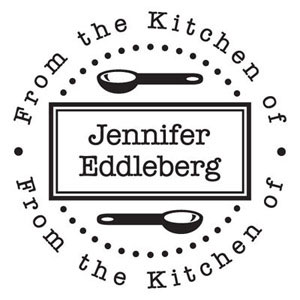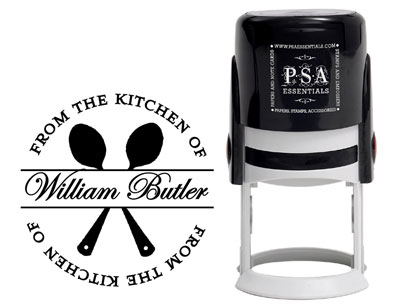 More Than Paper also has a huge selection of affordable monogrammed and personalized recipe cards if you'd prefer to go that route! Happy baking from More Than Paper!