This is a wonderful season for casual dinner parties. The weather is cooler, it's not dark too early, and you haven't yet flung yourself into holiday madness. It's a great time of year to plan a dinner party with friends and entertain in your home. Today at More Than Paper we're bringing you an easy early autumn dinner that doesn't require a lot of work in the kitchen!
For your easy autumn dinner with friends, we suggest you go
Italian.
The secret to Italian cooking is simple preparation and the best seasonal ingredients. You'll find almost everything you need at an Italian deli, farmers market, or grocery, and you can do almost everything in advance. It's very simple, but the food is so good, no one will think it's simple.
Put the following items together early in the day. Refrigerate and warm to room temp about a half-hour before serving. That way you'll be relaxed when guests arrive!
Pre-meal nibbles: Italian cheese with rustic crackers and pitted olives.

Try aged provolone and gorgonzola dolce (it's soft, not sweet).
Appetizer: Wrap proscuitto around fresh figs. Serve with lemon wedges and drizzle with a little

balsamic

vinegar just before serving.

Add fresh rosemary or other herbs for garnish.
Entree & sides:

Roast chicken. Prep early in day. Stuff cleaned bird with lemon wedges, garlic cloves, and rosemary and thyme. Rub with olive oil, salt, and pepper. Refrigerate til half-hour before roasting at 450 degrees for 1-1.5 hrs. until juices run clear. Reduce juices to sauce and keep everything wrapped in foil and warm until serving.
Pearl (or Israeli) couscous. (Easy alternative to risotto). Chop an onion and saute in pot with olive oil and couscous til onion is soft. Follow directions on package for proportions, and use chicken broth instead of water. Add thyme. Simmer until done. This takes about 10-15 minutes. Do ahead and heat up just before dinner

*

For even less time, heat up some white cannellini beans with some olive oil, salt, and pepper. Add a little lemon. These can be served room temp.
Simple green salad with shallot vinaigrette. (Minced shallots, olive oil, red wine vinegar, and bit of dijon mustard.) Dress just before serving.
Serve it all with good, crusty Italian bread.
Dessert: Lemon pound cake (store-bought) or gelato. To serve, top with sliced plums, pears, or raspberries that you mixed with a little sugar and brandy or rum ahead of time and kept at room temp. Add a dollop of creme fraiche or mascarpone cheese.

Maybe some limoncella or annisette to go along with this!
This meal goes with everything from Proscecco and Pinot Grigio to Pinot Noir and Montepulciano. It also goes great with Italian Beer like Peroni.
Don't forget to c
hill some San Pellegrino water!
Use colorful platters, plates, placemats, and napkins. Presentation is everything! More Than Paper has a huge selection of autumn entertaining accessories from which to choose. Here's a peek at some our favorites!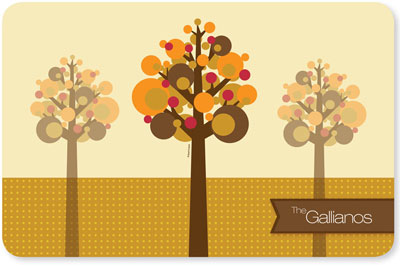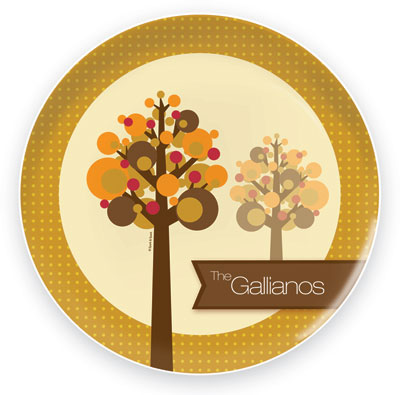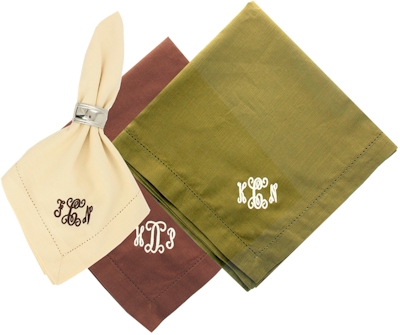 Of course, if you get invited to a fall inspired dinner party and don't have to do all the work -- don't forget to send a thank you!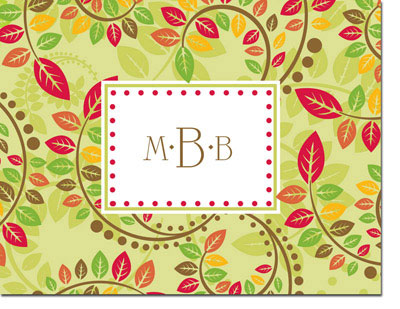 Let us know your thoughts for our Fall inspired, autumn entertaining dinner with friends. Happy entertaining and Fall from More Than Paper!