Want to spend some 'quality' time with kids on the weekends? You know, something that doesn't involve texting, gaming, or a screen of any type? More Than Paper is here today to bring you plenty of ideas for family weekend fun.
Play catch or wiffle ball. Get them little golf clubs and practice a little yourself. Show them -- or let them show you -- some soccer moves. Do tumbling. Try to do cartwheels. Make a pile of leaves and jump in. Ride bikes. Just being together outdoors and giving them your undivided attention can mean the world to children.
Explore the neighborhood.
Take a nice long walk. Show the kids flowers and trees and look up their names. Gather interesting stones and leaves. We love this FREE Scavenger Hunt Printable by The Bird Feed NYC. Print it out and hunt right in your backyard.
Check listings for your area to find corn or hay mazes, haunted houses, pumpkin and apple farms, or festivals. Go to the local zoo, marina, petting farm, lake, or wildlife preserve. Learn the names and habits of animals, birds, and fish. Try horseback riding. Or go to a farmers market together. At More Than Paper, we have such fun every Fall picking apples with our children!
Take them to art, science, or maritime museums. Most have special programs for kids. Explore art galleries and ask their opinions on the art. Find weekend concerts, children's theaters, or dance programs. If you're in or nearby a city, take them on an architectural tour. Gather a little history ahead of time, and point out special buildings and features. Ask about their favorites.
Make cookies, wrap them up nicely, and deliver them to neighbors. Or, plan and cook a special meal. Let the kids help decide what to make and who to invite. Give them appropriate jobs in the process. Together, write out menus and placecards. Let them be creative in choosing dishes, placemats, and napkins as they set the table.
Take photos or collect items from where you go. When you get home, or on another day, work together to make cards, scrapbooks, or collages out of the photos, leaves, drawings of what you saw. Head on over to Mad In Crafts, one of our favorite bloggers, who is always making something for the kids or crafting with the kids!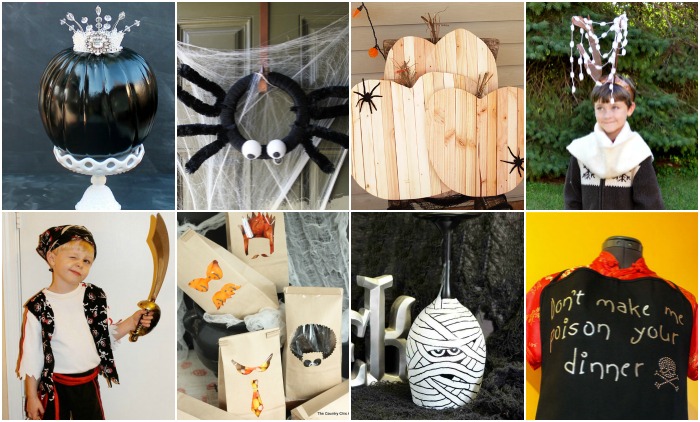 The most important thing is to do something active together. Play, learn, talk, and just be together this Fall!