As mothers, we can't stand that last minute dash to Target to grab a gift for a birthday party. The selection is all the same and there is a good chance the recipient already has what's in each aisle. If you can plan just over a week in advance, consider giving a few paperback books and this adorable personalized bookmark for a kids birthday gift! It's an educational and personalized gift that's way better than a toy bought that day.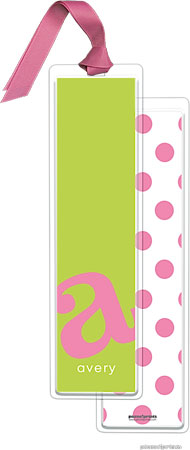 Sized 8" x 2" these are perfect for picture books or chapter books that kids are just learning to read. By PicMe Prints, these come laminated and with a ribbon assembled. Take a peek at all of the styles shown here. There are ones for little boys, teens, college students, and adults. Something for every reader! One tag is $15.00 and each additional tag is just $5.00. So which will you choose?
Below is the alphabet used for this style shown above. Check them all out and see which fits your recipient best!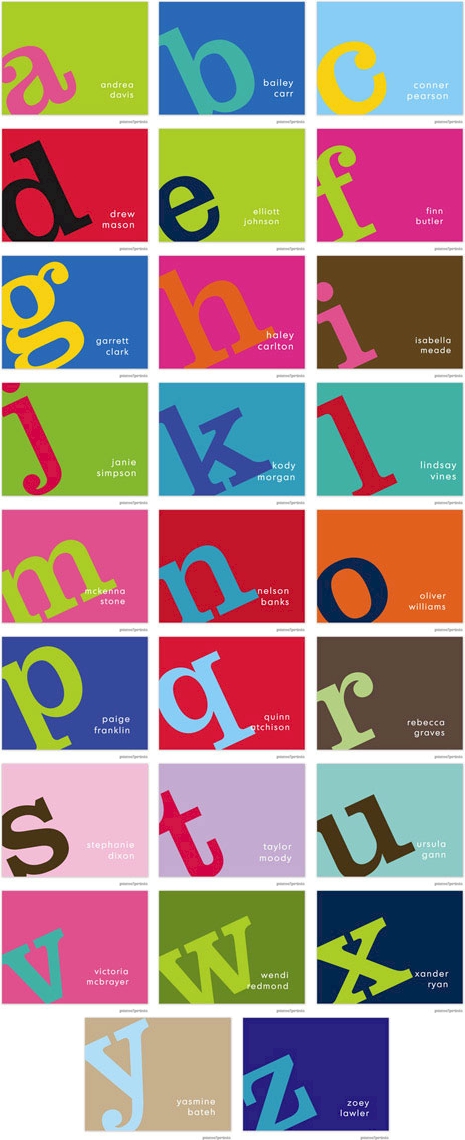 We love this for More Than Paper's gift inspiration of the week. Happy Reading!