More Than Paper is pleased to announce that after a two year hiatus, the talented Whitney English is back with designs for Boatman Geller. This designer, entrepreneur, and stationer captivated us long ago and we are so happy she is back with new designs for the season! A talented professional, mother and wife, we admire her work in the stationery industry and her seeming ability to do it all. (Though we just SO appreciated how she kept it real here.)
H
ere's a peek at a few of our favorite holiday cards from this collection! Our prices reflect a 30% discount from retail, so we think our prices can't be beat! This Air Mail Olive one caught our eye.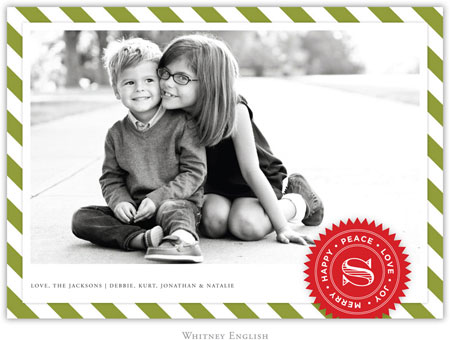 We think this framed holly design is unlike others we have seen anywhere!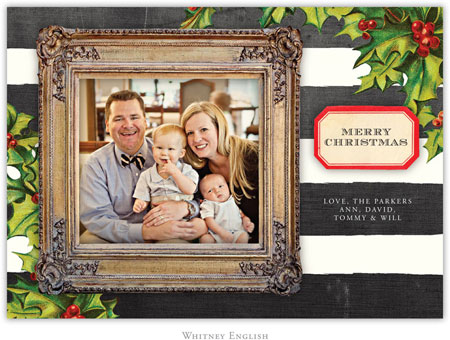 We adore this whimsical "Merry Happy" card. Who doesn't love gold polka dots?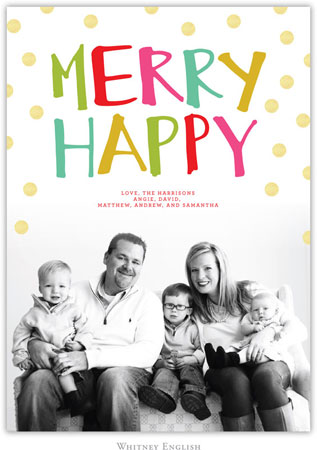 It doesn't get any classier than this one with the gold holly. This is a timeless card that will never go out of style.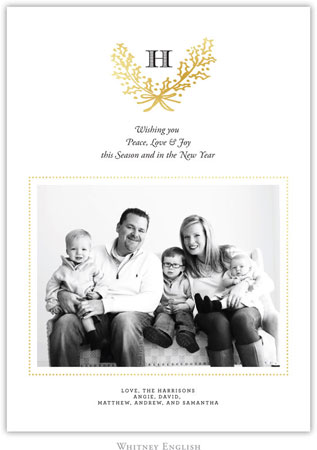 And if chevron is your thing, Whitney has tastefully captured the trend here with this Black Holly Chevron digital card.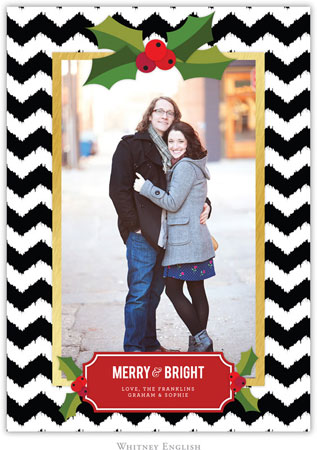 There is a style for everyone!
We are so happy to have Whitney English back on our site and have her digital holiday cards at More Than Paper! Before you order, be sure to check out our post on how to take the perfect holiday card photo this year here. We think 30% off retail is pretty special too!